GS Comprehensive Programme (18 MONTHS COMPLETE PACKAGE for GS)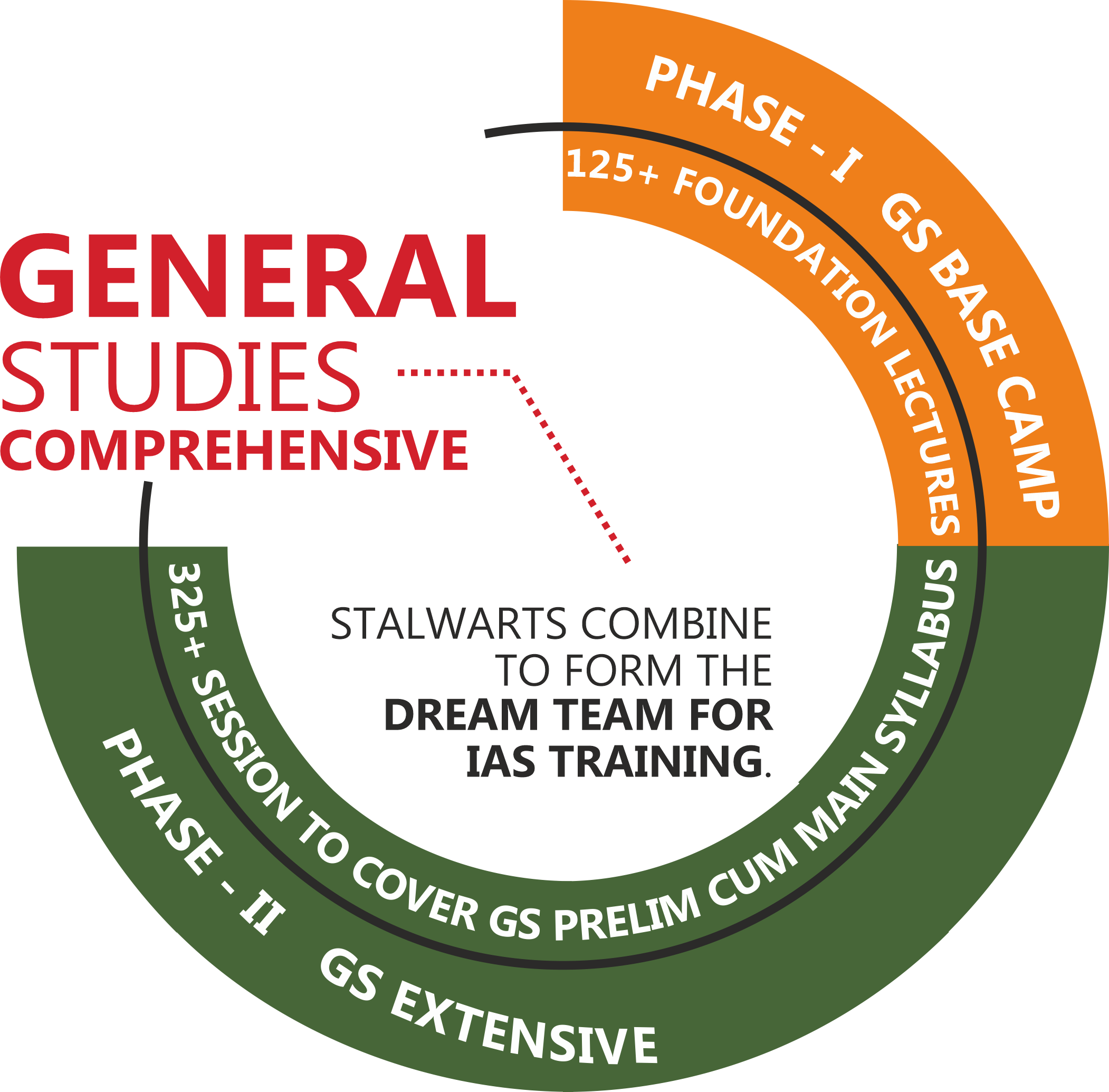 NCERT BASED FOUNDATION LECTURES + GS PRELIMS +CSAT + MAIN PAPER - I, II, III, IV + ESSAY + PTSP +WSDP + ITP

GS Comprehensive is one of the most sought after flagship programme of ALS. It's an integrated Comprehensive & Complete package immaculately designed to address the extremely diverse and dynamic nature of General Studies for Civil Services Examination. With over 75% weightage General Studies is the pivot around which the entire Civil Services Examination revolves. This course has been especially designed & developed keeping in mind the needs of learners who are not exposed to the various facets of GS as part of their academic curriculum at Undergraduate & Graduate levels.
The program consists of 2 Phases. Phase 1 is GS Basecamp in which 125+ NCERT Based Sessions will be conducted for creation of rock-solid foundation in different modules of GS & CSAT along with special sessions for Writing Skill & Personality Development. Phase 2 is GS Extensive in which 325+ thought provoking sessions will be conducted to cater entire needs of GS PRELIMS +CSAT + MAIN PAPER - I, II, III, IV + ESSAY + PTSP +WSDP + ITP paper strictly in accordance with prescribed syllabus and in response to rapidly changing needs.
Through its unique step-wise & scientific approach this course at ALS addresses every dimension of this examination – from the very basics to the most advanced. GS Comprehensive is value-driven, learner centric programme that offers vast opportunities for development of multiple skills intellectual enrichment & personal transformation of every committed aspirant.
Classes on All Weekdays, Class Timing : Option to attend classes every Morning/ Evening/ Afternoon
340+ sessions i.e. 900+ hours of intensive classroom learning for Preliminary GS & CSAT; GS Main Paper I, II, III, IV, Essay and the Interview
Foundation Lectures to Sharpen your Basics
India's Best Rated Faculty under one roof
All India Weekly Current Affairs Programme
Intensive Essay/Answer-Writing-Technology Sessions
Smart Course planner for Time-bound Completion
Well researched classroom content and self-study kit with over 25+ colour printed booklets
Regular Class Tests: Both Descriptive and MCQs
35+ Simulated Tests for Preliminary GS & CSAT with All India Ranking
Access to exclusive Current Affairs Portal & Subscription of Current Affairs Compilation Strategy Discussion & Doubt Clearing Sessions
Exclusive Classes for Prelims Time-bound Completion with Extensive Coverage