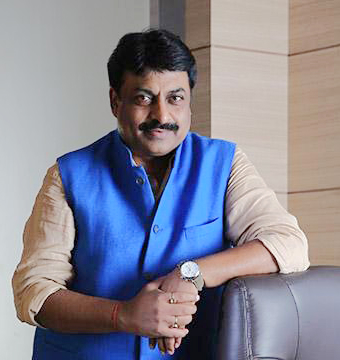 Manoj K Singh
Managing Director
Manoj Kumar Singh is an erudite educator, a visionary and a successful entrepreneur in the field of training aspirants for the coveted civil services examinations in India. Foraying in the field with a resolute and fervent objective of providing qualitative, focussed, interdisciplinary and broad-based guidance under affable conditions of learning, Manoj Kumar Singh set-up the Millennium Institute of Professional Studies (MIPS) in the year 2000.
Heartened by the early extraordinary achievements and success of MIPS, Mr Singh took the epochal decision of teaming in with subject experts to cover the entire subject matter of General Studies. In the process, he laid the foundation of the Indian School of General Studies (ISGS) in the year 2002 – a landmark event in the field as it was for the first time ever that all the then prominent names imparting training in their respective optional papers were brought together as a team to cover and conquer the vastness of the syllabus of General Studies. It was an epochal decision but more importantly it was a trendsetter as well. The coordination mechanism at ISGS was so well-oiled that in the next two years all the subject experts agreed to move under one roof leading to the establishment of Alternative Learning Systems in the year 2003.
Manoj Singh as such, has been and continues to be the man behind the remarkable and exponential rise and expansion of Alternative Learning System (ALS) making it one of India's largest and most credible institutionsimparting training to civil services aspirants. It will be only fair to say that he has been both a navigator and the Pilot of ALS. At a time when civil services coaching was generally the forte of a few subject experts imparting training in particular subjects in unorganised and unprofessional ways, Mr Manoj Singh had the farsightedness of corporatizing the sector by bringing all credible subject experts under one roof freeing them from associated uncertainties and insecurities allowing them to focus instead on imparting better learning through innovative pedagogies. To help them significantly better results Mr Singh employed a team of IT HR and Finance professionals to augment resources and capabilities. And the results were startling indeed.
In 2003 ALS produced the first ranker in CSE and ever since then there has been no looking back. By a back of the envelop calculation over ALS has over the years achieved 5 top positions and more than 3000 successful results in CSE and around 1000 results in various state services examinations. It is pertinent to mention that the success of ALS impelled many copy-up designs but none could get to the level and benchmarks set by ALS. In the process however, Mukherjee Nagar - an area adjoining the University of Delhi and where ALS was then headquartered - became a coaching hub of the city. Today ALS is headquartered in a state-of-the-art commercial building at Shalimar Place in Delhi with access to approximately 60000 square feet of commercial space from where the teaching learning programme continues unhindered. It still has a branch office in Mukherjee Nagar from where Hindi medium batches are run under direct guidance of Mr Singh.
As the Managing Director of ALS Manoj K Singh has led the forward March of the institution and today not only ALS boasts of an equally robust centre at Karol Bagh in Central Delhi and an additional one in South Delhi it also has more than 90 centres of learning across states in India where the teaching and learning takes place through a dedicated VSAT system. As a philanthropist Mr Singh has also entered into partnerships with the welfare department and boards of various state governments and many reputed universities and institutions of higher learning in his endeavour of charting out career paths of young minds in the country.
Mr Singh combines in himself the rare qualities of an educator, a planner and an administrator. Fondly known as MKS amongst his students Manoj Singh has had a catalysing impact in transforming the lives of thousands of civil services aspirants by helping them optimise and sharpen their skills and potential. As a member of the faculty at ALS Manoj Jee enjoys immense popularity and admiration from the students for keeping them constantly and consistently focussed and on track. This is indeed the reason behind his great rapport with students who treat him as their friend, philosopher and guide. On the personal front Manoj Jee personifies humility and grace something which has stood him in good stead in his remarkable journey as a successful educationist and an entrepreneur. Last but not the least, Mr Singh is a proudalumnus of JNU & and University of Delhi.
---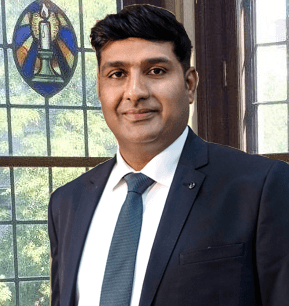 Manish K Gautam
Chief Executive Director
Manish Kumar Gautam stands as a shining beacon of knowledge and inspiration. More than just a cherished educator, he is a trusted confidant to his students. With a distinguished background as an alumnus of Banaras Hindu University, CLC (DU) and having served as Deputy Commandant at CISF, he ardently believes that students mirror the virtues of their teachers. Consequently, he consistently radiates positivity, optimism, and an unwavering commitment to self-growth and development.
In his role as a mentor at ALS, he empowers aspirants to fortify their grasp of Current Affairs. As the head of the Interview Training Program, he instils confidence and imparts mastery of interview techniques to the students. Over the course of 18 years, he has generously shared his expertise through Thought Provoking Sessions in crucial General Studies areas including Indian Polity & Constitution, Environment & Ecology, Indian Geography &Internal Security with his dedicated students.
His mentorship has paved the way for countless students to reach their ultimate aspiration: a coveted place within the Indian Civil Services.
Furthermore, he is a highly regarded national motivational speaker, recognized for his exceptional ability to conduct career guidance and IAS seminars at numerous prestigious institutions throughout India, including the esteemed IIT, IIM, and various Central and State Universities. Recently, he has also become a prominent panel expert on leading news channels, contributing to insightful news hour discussions.
He has been one of the primary driving force behind the success of ALS and its students and his work continues to inspire his students long after they have passed through the corridors of powers in Indian Civil Services.
---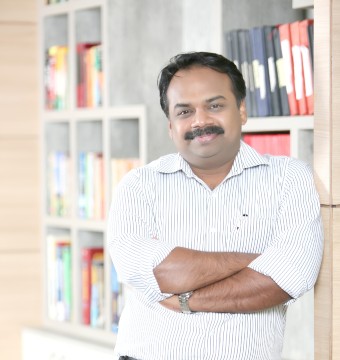 Jojo Mathew
Chief Operating Officer
Hailing from a picturesque village in Kerala, Jojo Mathew embarked on his educational journey at Nirmala High School/College, Muvattupuzha, where he laid the foundation of his academic pursuits. His quest for knowledge led him to graduate with a degree in Mechanical Engineering from the esteemed NIT Durgapur (formerly REC Durgapur) in the year 1992.
His journey in preparing for the Civil Services Exam mirrors that of a dedicated student who, despite undergoing the Main Exam thrice and participating in the Interview twice, did not secure a spot on the final list. Fueled by this experience, he redirected his path towards mentoring civil services hopefuls since 1998.
Jojo Mathew's expertise spans across a multitude of General Studies modules, encompassing Science & Technology, Indian Polity & Constitution, International & Bilateral Relations, General Geography, Current Affairs, and more. His exceptional talent lies in comprehending, analyzing, and forging connections between diverse subjects, thus offering a holistic perspective that elevates candidates' performance.
Jojo Mathew's commitment extends to his innovative approach in crafting tailored preparation strategies for aspiring candidates.
He possesses an exceptional talent for coaching candidates in preparation for the interview test of the civil services examination.
For the past 25 years, Jojo Mathew has excelled as an educator, mentor, and coach, driven by a singular dream: to empower every student with the ambition to become a Civil Servant, regardless of their caste, creed, or religion.
---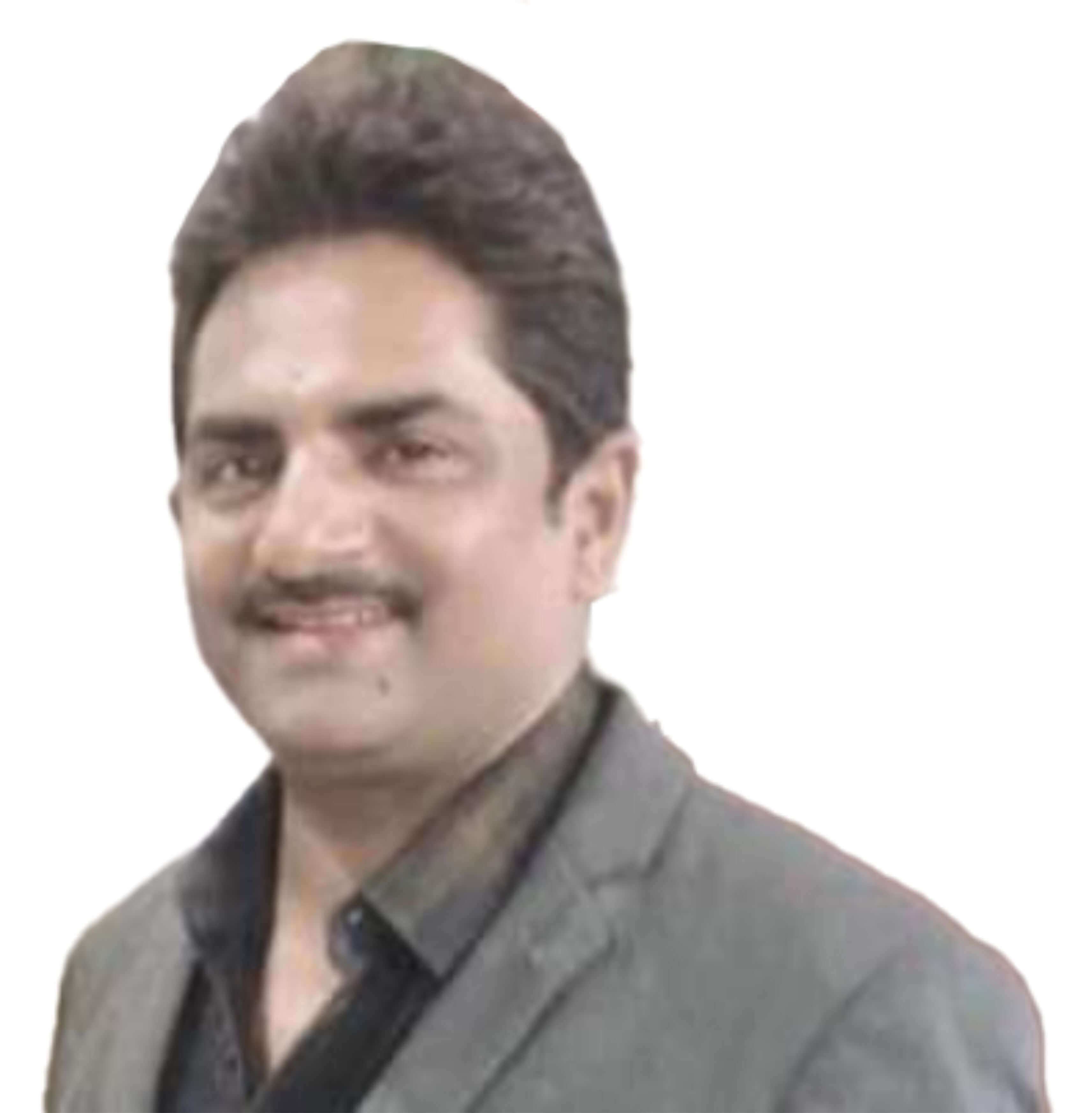 Rajkumar Singh
Chief Advisor
Shri Rajkumar Singh, an esteemed representative, currently serves as the honorable member of the Bihar Legislative Assembly, representing the Matiahani constituency in Begusarai. He holds the pivotal role of Whip within the ruling party of Bihar, standing as a deputy minister with an unwavering commitment to public service.
A distinguished alumnus of the illustrious Ramjas College at the University of Delhi, he earned his degree with honors in History, setting the foundation for an extraordinary journey. Embarking on his career as an educator, Shri Rajkumar Singh passionately guides and mentors civil service aspirants, illuminating their paths towards excellence.
Beyond his exceptional dedication to education, Shri Rajkumar Singh is a recognized entrepreneur, shaping the business landscape with his visionary ventures. His multifaceted role as a prominent politician underlines his commitment to driving positive change in the region.
His charisma and unwavering dedication have made him a revered figure, particularly among the youth of Bihar, who find in him an inspirational and dynamic leader.
---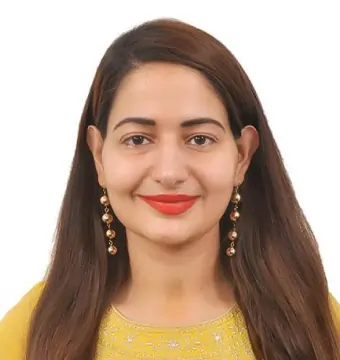 Sheetal Sharma
Director
Sheetal Sharma stands as a stalwart figure at ALS. An avid and perpetual learner, she possesses an extensive repository of real-time knowledge on day-to-day current affairs. She channels this wealth of information into crafting invaluable learning resources, smartly choosing facts and content from the vast ocean of content books/sources available thereby solidifying her role in enhancing the educational journey for ALS students.
As a testament to her dedication, she holds a pivotal role as a core faculty member at ALS, leveraging her passion for teaching to empower IAS aspirants with in-depth knowledge on current affairs, helping students in learning & memorizing techniques which help them in their exam preparation.
She also possesses expertise in easing the preparation with her smart yet simple strategies which she has gained over a period of years through studying , teaching and analysing syllabus pattern and past year questions trend.
Sheetal Sharma, a tech-savvy luminary, propels ALS forward with pioneering social media campaigns, setting the benchmark for innovation and modernity. Sheetal has an excellent connect with students, finds joy in composing articles on significant events and providing IAS aspirants with valuable preparation material that is both insightful and essential.